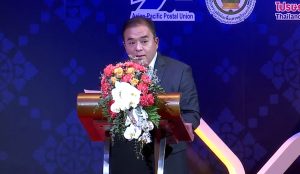 Postmaster General Norman N. Fulgencio of the Philippine Postal Corporation (PHLPost) delivered his message as guest speaker in celebration of the 60th founding Anniversary of the Asian-Pacific Postal Union or APPU held at Shangri-La Hotel, Bangkok, Thailand.
In his speech attended by more than 100 delegates and participants from Asian-Pacific region, he said, "This event is very special for all of us. First, we celebrate this historic and momentous occasion in solidarity with each of our country's postal services. Secondly, we appreciate your recognition of the role of the Philippine Government in the foundation of APPU 60 years ago. It is our pride and honor that for the first 40 years of its history, the Asian-Pacific Postal Union (APPU) was based in Manila with the Postmaster General as Director".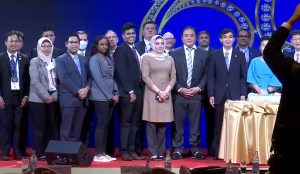 Other speakers include Mr. Masahiko Metoki, Director General of Universal Postal Union (UPU) International Bureau; Mr. Lin Hongliang, Secretary General, Asian-Pacific Postal Union and Ms. Ajarin Pattanapanchai, Permanent Secretary of the Ministry of Digital Economy and Society of Thailand.
The APPU is an intergovernmental organization and a Universal Postal Union (UPU) restricted union that aims to extend, facilitate and improve postal relations among 32 member countries in the Asia-Pacific region.
The 32 member- countries are the Philippines, Australia, China, Korea, New Zealand, Thailand, Afghanistan, Bangladesh, Bhutan, Brunei Darussalam, Cambodia, Fiji, India, Indonesia, Iran, Japan, Lao, Malaysia, Mongolia, Maldives, Myanmar, Nauru, Nepal, Pakistan, Papua New Guinea, Samoa, Sri Lanka, Singapore, Solomon Islands, Tonga, Vanuatu and Vietnam.
The APPU started from a postal roundtable in Manila in 1961. At that meeting, 18 countries met to draw up the Asian-Oceanic Postal Convention, which came into force on April 1, 1962. In 2002, the APPU moved to Bangkok and the Director position was opened to election by the member countries.
Fulgencio also presented the gains of the Philippine Post Office in pushing for the digital innovation and modernization of the Philippine Postal Corporation (Post Office).
He added, "under the new administration of President Ferdinand Marcos Jr., he prioritized the digitalization of public services towards greater efficiency and accountability of public services including the Post Office. In this ever-changing times, digital innovation is the only way to go for businesses to be relevant".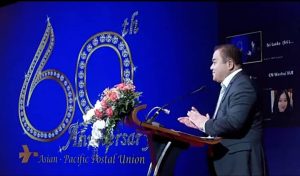 "The e-commerce revolution presents a vast economic potential for the Asia-Pacific being one of the largest regions in the Universal Postal Union. There is a need for each country to collaborate and cooperate effectively amid the rapid advancement in technology and globalization", Fulgencio said.
Copyright © 2022 Philippine Postal Corporation Made by Mybusybee Inc.