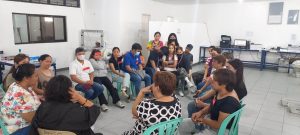 The Philippine Postal Corporation (PHLPost) has shown to their affected employees that they care about their wellbeing and that they are supported inspite of the fire that gutted the historic Manila Central Post Office building.
The iconic structure previously housed the PHLPost corporate offices, regional Postal Area 3 Mega Manila and Manila Central Post Office.
"We are taking steps to cope with information, emotions and desires of our employees for a healthy and balanced living. These are essential for their day to day work in order to mitigate the impact of the fire incident and fast track the recovery process", Postmaster General Luis Carlos said.
A continuous intervention by the PHLPost Human Resource Management Department (HRMD) and Dr. Bienn Paulo of Health Services Office was provided in small employees group setting immediately following the Manila Central Post Office fire incident.
Built in 1926, the historic Manila Central Post Office was designed by Filipino architects Juan Arellano and Tomas Mapua. It was damaged during World War II, during the Battle of Manila and was restored in 1946, right after the war.
The historic Manila Central Post Office Building was recently destroyed by fire leaving its documents and equipment burned to the ground.
A planned rehabilitation of the fire-damaged edifice is now being discussed to bring the building back to its former glory.
The Manila Central Post Office has been relocated to the Surface Mail Exchange Department (SMED) in Delpan, Port Area while its PHLPost corporate offices are temporarily housed at the Central Mail Exchange Center (CMEC) facility in Pasay City and its Regional Mega Manila Area Office has been relocated at Quezon City Central Post Office.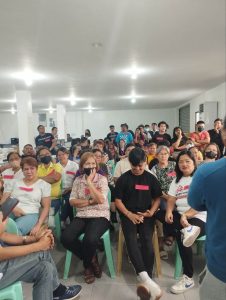 Copyright © 2022 Philippine Postal Corporation Made by Mybusybee Inc.