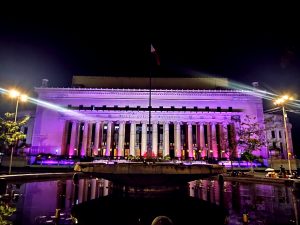 The Philippine Post Office joins the nation in celebrating 2022 National Women's Month with the launch of a series of activities to commemorate the event which was held in front of the historic lobby of the Manila Central Post Office in Liwasang Bonifacio.
Philippine Commission On Women Deputy Executive Director Maria Kristine Josefina G. Balmes was invited as guest speaker.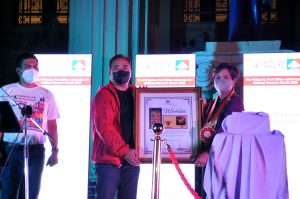 Director Balmes talked about the gains achieved for women and girls, and actions towards gender equality and spoke about the steps that must be taken to ensure progress in empowering women. She noted that even prior to the celebration of National Women's Month, the Post Office has already honored and immortalized in Postage Stamps the Filipino women who have brought pride and inspiration to the country which include First Filipino Olympic Gold Medalist Hidilyn Diaz, Yuka Saso, the First Filipino to win the US Women's Open, Lea Salonga, Monique Lhuillier, Josie Natori, Olivia "Bong" Coo, Gloria Romero, Rosa Rosal, Nora Aunor, Vilma Santos and Susan Roces.
The Philippine Post Office is proud to pay tribute to women letter carriers and frontline workers nationwide. Women Letter Carriers in Mega Manila Area (National Capital Region) were given plaques of recognition for their loyalty and outstanding contribution in the postal service.
"They (women letter carriers) have not only taken good care of their families but also nurtured our postal business and raised the standards of our public service", Postmaster General Norman Fulgencio said.
He added. "We are proud that almost half of the Post Office workforce is composed of women and perhaps this is why we are headed towards a more progressive and mapagmalasakit (compassionate) Post Office".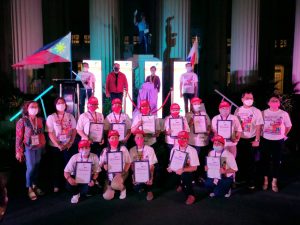 "The Post Office emphasizes the importance of equality among men, women and other gender. Hindi po tayo tumitingin sa kung sino ka man, what is important is your integrity, diligence, and competence. We admire and respect women everywhere. They deserve a safe and conducive working environment, which the Post Office will always provide", Fulgencio said.
The National Women's Month Celebration (NWMC) theme from 2017 to 2022 is "WE Make CHANGE Work for Women", which highlights the empowerment of women as bearer of change that is anchored on malasakit (compassion) at pagbabago (change).
Spearheaded by the Human Resource Management Department, the Post Office celebrates Women's Month this year with events lined up to celebrate National Women's Month. These include a Stamps Design Contest, a Lecture on Sexual Harassment and Safe Spaces Act, Health Services Engagement, Gender and Development (GAD) Day Care Reunion and honoring of "Solo Parent" Employees.
The façade of the historic Manila Central Post Office Building was illuminated with Purple. It is the color of International Women's Day which signifies justice and equality.
Copyright © 2022 Philippine Postal Corporation Made by Mybusybee Inc.