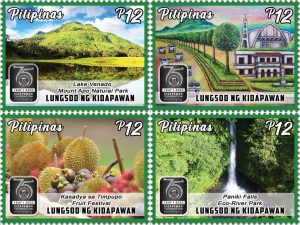 In observance of the 75th founding anniversary (1947-2022) of Kidapawan City, North Cotabato, the Philippine Postal Corporation (Post Office) released special commemorative stamps to highlight the city's rich cultural, historical and eco-tourism contribution to the development of the country.
The Municipality of Kidapawan was established on 18 August, 1947 by virtue of President Manuel Roxas' Executive Order No. 82 of that year.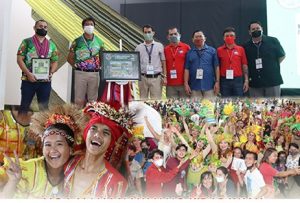 Today, Kidapawan continues to grow, emerging as a provincial and regional hub for finance and micro-businesses and as a food and eco-cultural tourism destination, all while it sustains its established agriculture and trade sectors.
Featured in the Kidapawan City 75th Anniversary Commemorative Stamps are the Lake Venado in Mount Apo Natural Park, Paniki Falls Eco-River Park, the Kasadya sa Timpupo Fruit Festival, and an illustration of Lungsod ng Kidapawan featuring a municipal hall and the Kidapawan Cathedral with the 75th founding anniversary logo. The same logo fronts the official cover with the city seal, under the theme "Luntian Kidapawan". The people of Kidapawan take pride in their indigenous heritage and history by cultivating these alongside the growth of their city with the same unity and solidarity which once led its founders to dare carve it into existence.
Stamp collectors and the public can now get their hands on this new set of commemorative stamps to mark the city's 75th foundation day celebration last August 18, 2022.
Malacanang issued Proclamation No. 26, signed by Executive Secretary Victor D. Rodriguez saying " it is fitting and proper that the people of Kidapawan be given full opportunity to celebrate and participate in the occasion with appropriate ceremonies, subject to the public health measures of the national government.
This is the first time that a postage stamps has been issued to commemorate the said celebration in Kidapawan City.
Some 50,000 copies of the commemorative stamps have been printed, to be sold at P12 each. The stamps were designed by Emmanuel Diaz, Kidapawan City Tourism and Cultural Office and layout by Post Office in-house graphic artist Eunice Beatrix Dabu.
The theme for 75th Anniversary Celebration is: "Nagkakaisa't Luntiang Kidapawan tungo sa Makulay na Kinabukasan".
Stamps and Official First Day Covers are now available at the Philatelic Counter, Manila Central Post Office. For inquiries, please call 8527-01-08 or 8527-01-32 or follow/like the facebook page https://www.facebook.com/PilipinasPhilately/ for updates.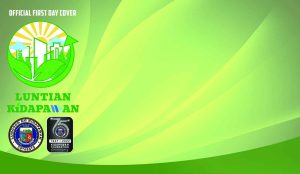 Copyright © 2022 Philippine Postal Corporation Made by Mybusybee Inc.