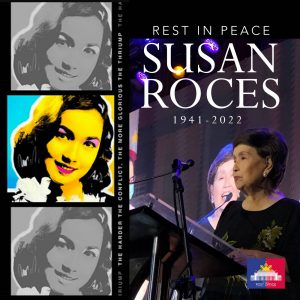 Susan Roces or Jesusa Sonora Poe was an Outstanding Filipino actress. The Bacolod-born actress had a multi-awarded career spanning seventy years. Susan Roces made an indelible mark on Philippine cinema and television and she will forever be known as the "Queen of Philippine Movies".
Susan Roces was recognized by the #PostOffice as an Outstanding Filipino for her excellence in her career helped shape the culture of our nation. The Post Office family mourns her passing.
Copyright © 2022 Philippine Postal Corporation Made by Mybusybee Inc.